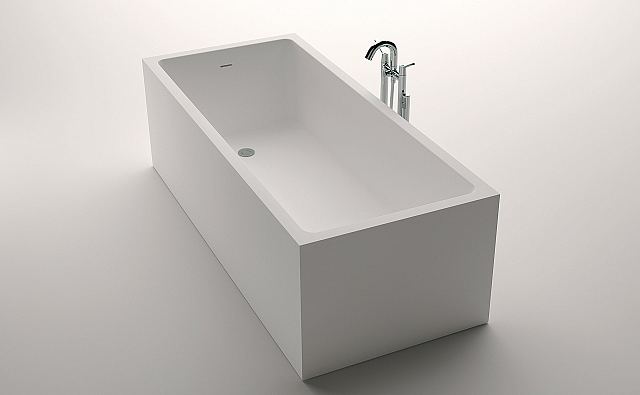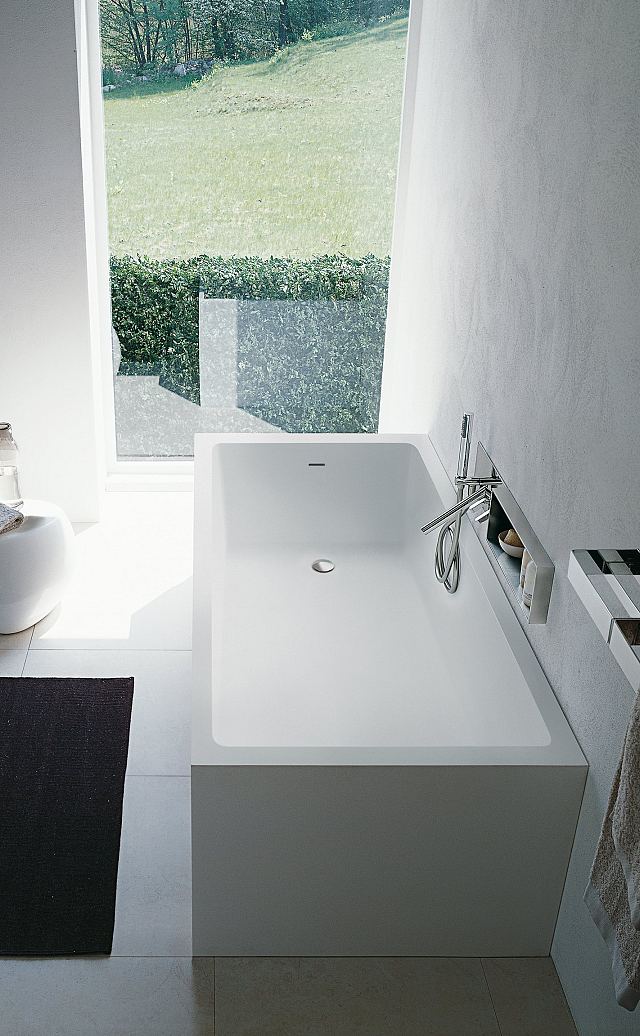 Agape Cartesio Bathtubs
Tabs can be fitted on the tub itself, to the wall or floor. The ledges around the tub can be custom-made to any width, making it completely adaptable to any setting.
Designer

Benedini Associati

Use

Material

Finish

Origin

Italy

Sold As

Each

Capacity

306L
Download the brochure. For stock, lead times, products on display and pricing please contact us.
Finishes
Dimensions
| | Product Code | | Width | Height | Depth |
| --- | --- | --- | --- | --- | --- |
| 1760mm Bathtub Free-standing | AVAS0980Z0 | | 1760mm | 550mm | 760mm |
| 1760-2200mm Bathtub Free-standing adjustable ledge | AVAS0980Z00000 | | 1760mm-2200mm | 550mm | 760mm-1200mm |
| 2200mm Bathtub Free-standing | AVAS0980Z0_S | | 2200mm | 550mm | 1200mm |
| 1760mm Bathtub Corner | AVAS0985Z | | 1760mm | 550mm | 760mm |
| 1760-2200mm Bathtub Corner adjustable ledge | AVAS0985Z_S | | 1760mm-2200mm | 550mm | 760mm-1200mm |
| 2200mm Bathtub Corner | AVAS0987Z_0 | | 2200mm | 550mm | 1200mm |
| 1760mm Bathtub Niche | AVAS0989Z | | 1760mm | 550mm | 760mm |
| 1760-2200mm Bathtub Niche adjustable ledge | AVAS0989Z_S | | 1760mm-2200mm | 550mm | 760mm-1200mm |
| 2200mm Bathtub Niche | AVAS0989Z_0 | | 2200mm | 550mm | 1200mm |
| 1760mm Bathtub Built-in | AVAS0991Z | | 1760mm | 550mm | 760mm |
| 1760-2200mm Bathtub Built-in adjustable ledge | AVAS0991Z_S | | 1760mm-2200mm | 550mm | 760mm-1200mm |
| 2200mm Bathtub Built-in | AVAS0991Z_0 | | 2200mm | 550mm | 1200mm |