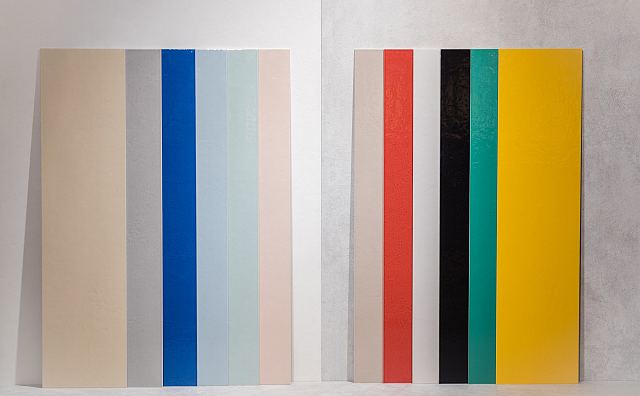 The influence of Le Corbusier, a pioneer of modern architecture in the twentieth century, has been wide ranging, including the Le Corbusier LCS Ceramics collection, available exclusively at Artedomus.
LCS Ceramics is based on Le Corbusier's use of reinforced concrete in architecture, which came to be known as béton brut, and his Polychromie Architecturale system, which explores how colour can affect spaces and people.
The collection includes béton brut-inspired finishes, glazed colours, tiles engraved with linear bas relief, speckled and textured surfaces.
Dimensions
| Product | Width | Height | Thickness |
| --- | --- | --- | --- |
| Le Corbusier LCS1 Ceruleen pale | 1190mm | 296mm | 5mm |