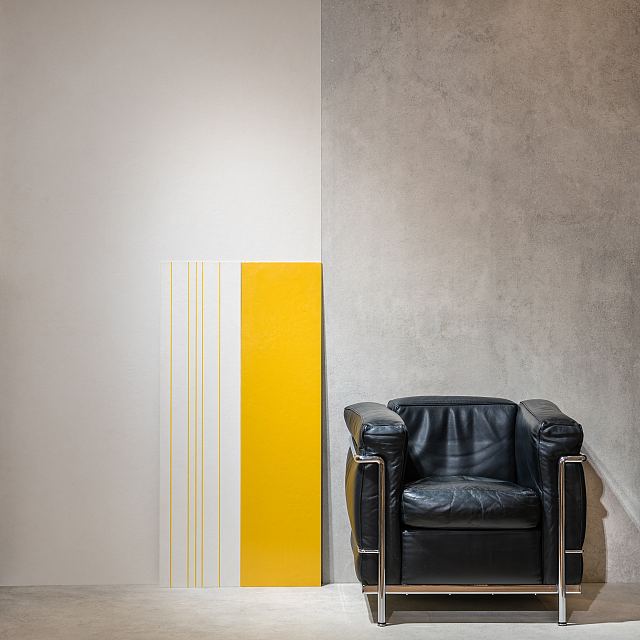 Produced on a Beton Blanc support, it features linear bas relief engravings in the 6 LCS1 colour shades: Gris clair 31, Bleu outremer 31, Rouge vermillon 59, Noir d'ivoire, Vert 59, Le jaune vif. LCS2 has a matt finish and is the ideal solution for wall and floor coverings.
The influence of Le Corbusier, a pioneer of modern architecture in the twentieth century, has been wide ranging, including the Le Corbusier LCS Ceramics collection, available exclusively at Artedomus.
LCS Ceramics is based on Le Corbusier's use of reinforced concrete in architecture, which came to be known as béton brut, and his Polychromie Architecturale system, which explores how colour can affect spaces and people.
The collection includes béton brut-inspired finishes, glazed colours, tiles engraved with linear bas relief, speckled and textured surfaces.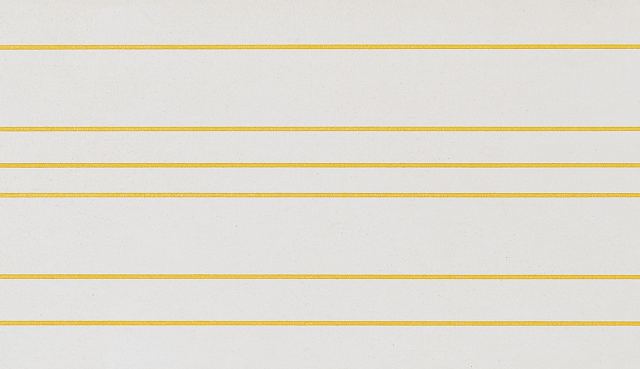 Dimensions
Product
Width
Height
Thickness
Le Corbusier

LCS

2 Le jaune vif
1190mm
296mm
5mm
Le Corbusier

LCS

2 Le jaune vif
296mm
147mm
5mm