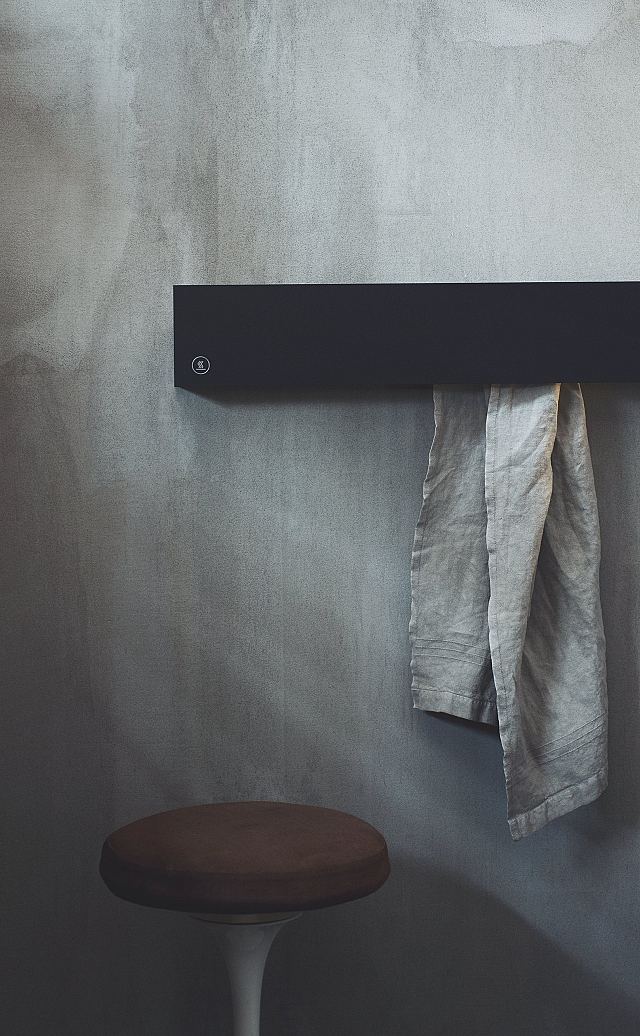 Agape Sen Shelves and Accessories
A modular range of accessories that combine to form a bold continuous line in the bathroom.
Made from brushed anodised aluminium, available in black, to be matched with the range of taps with the same name. The SEN range of accessories provides surprisingly stylish and versatile solutions to all the functions required in a bathroom.
The natural anodising process does not guarantee that all products will have the same finish: slight colour differences can be expected.
Due to their unique shape, we recommend that all wall-mounted accessories are fixed to a perfectly flat surface.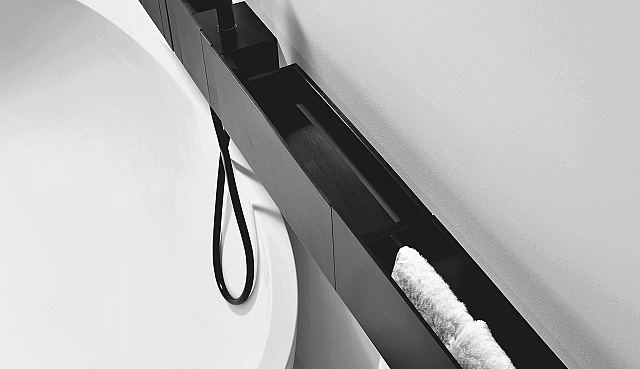 Finishes
Dimensions
Product Code
Width
Height
Depth
28mm Clothes Hanger
ASEN0974N
28mm
70mm
45mm
140mm Toilet brush Holder
ASEN0925N
140mm
400mm
120mm
140mm Single Toilet Roll Holder
ASEN0972N
Roll ø 100 mm max.
140mm
140mm
120mm
140mm Shelf
ASEN0915N
140mm
140mm
120mm
280mm Shelf
ASEN0917N
280mm
140mm
120mm
400mm Shelf
ASEN0921N
400mm
140mm
120mm
400mm Towel Holder
ASEN0919N
400mm
140mm
120mm
800mm Shelf
ASEN0923N
800mm
140mm
120mm
800mm Towel Holder
ASEN0922N
800mm
140mm
120mm
800mm Heated Towel Rail
ASEN0976N
Self-regulating heated towel rail, 400W – 230V, IP 67 cl 2
800mm
140mm
120mm
Fixing Rail
AKIT680A
Recessed steel bracket allows exact distances between

SEN

accessories
826mm
Fixing Rail
AKIT0680B
As above
1628mm
Expert Series Episode 4 — Agape
Our experts explain the history behind our Italian bathware brand, Agape and share what makes these products so unique and special and why they are more than traditional bathroom fixtures and fittings.