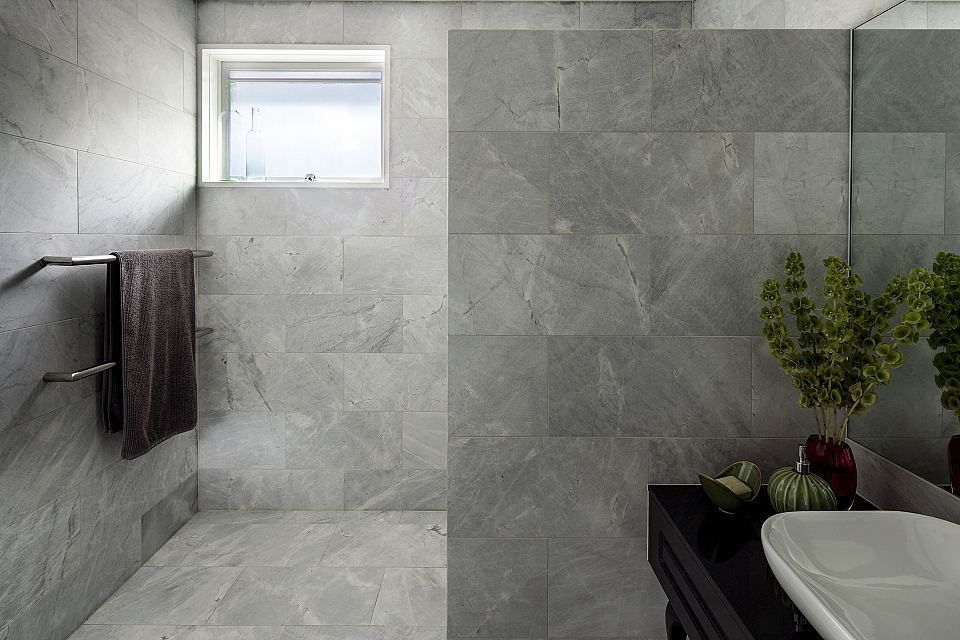 Elba stone at Theodore house residence
Inspired by the interiors from the 2009 film I am Love directed by Luca Guadagnino, this extensive and sophisticated renovation in the heart of Toorak, Melbourne, sought to achieve an understated, graceful, European-style interior by blending modern and old elements with tasteful simplicity.
After spotting the unique Elba natural stone in a kitchen splashback, the owner worked closely with Artedomus and decided to use the stone for the home's central motif. "I love the idea that any markings made to the stone are my family's individual imprint. There is a lovely sense that the stone will transcend our time, but retain our unique history," she said.
Sourced in south-east Europe and introduced into Australia by Artedomus close to ten years ago, Elba is coveted for its cool grey tones with soft brown markings.
Carefully selected not only for its stunning aesthetic, sophisticated colour palette and ability to "overwhelm the senses with a great depth of calm", this beautiful, unique stone was in line with the owner's "not too precious" approach to living as a product that is hard-wearing and long-lasting.
Genuine Elba natural stone is available exclusively through Artedomus.