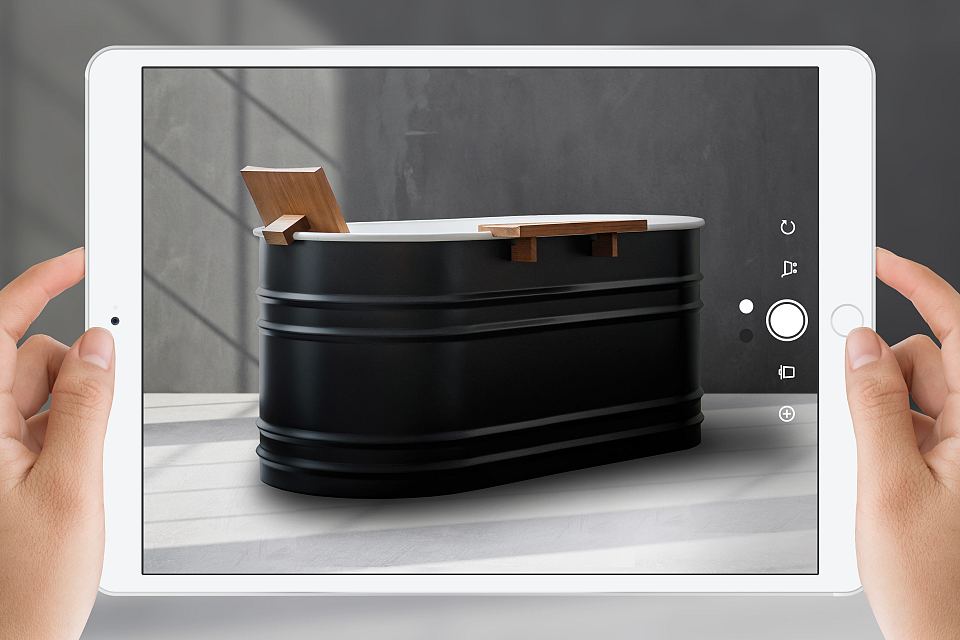 Augmented Reality App — Bring the showroom to your home
Experience our products directly in your space with Artedomus Augmented Reality App. Create design concepts and explore our bathware, tiles, mosaics and furniture in your home. An experience so real, it looks like our products are right in front of you.
Simply download the app onto your iPhone or iPad and follow the instructions. Select from our porcelain panels, natural stone or tiles ranges for the floors or walls and add bathware products or furniture pieces.
Available for free downloaded on the App Store for iOS devices here