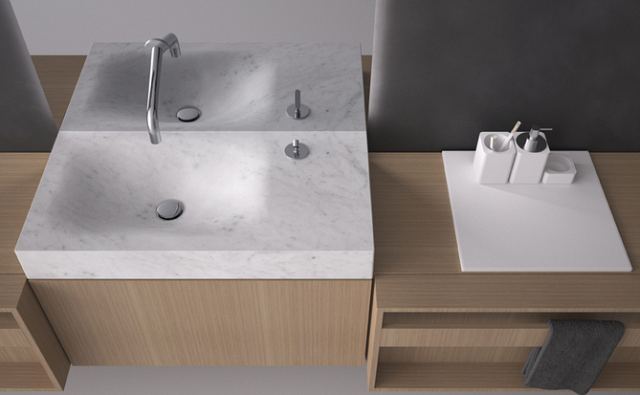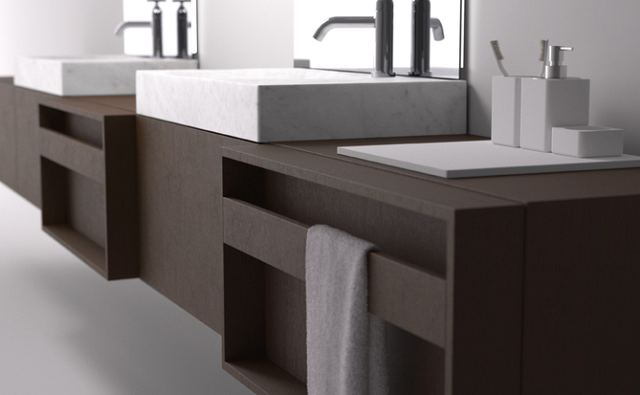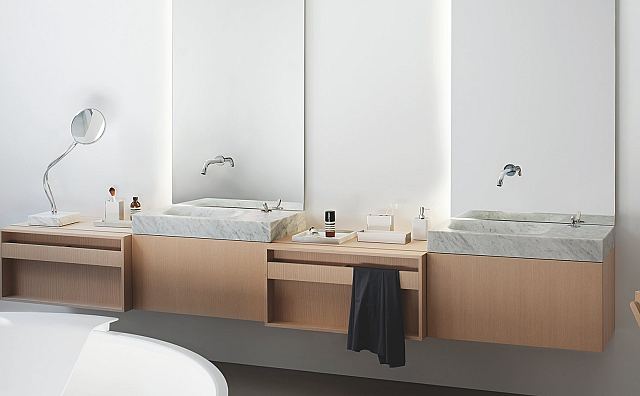 Agape Flat XL Plus Cabinets
Containers featuring a sturdy front panel, serving both as a towel holder and as a handle to open the drawer.
Casing in MDF, covered with natural, brown or dark oak or teak, or white or dark grey matt lacquer. The front panel and towel holder are available in the same finishes as the casing, or in light grey lacquer, and can be freely mixed and matched. Height 40 cm, widths: 40, 60, 80, 100 cm.
Finishes
Dimensions
| | Width | Height | Depth |
| --- | --- | --- | --- |
| AFXMO245, AFXMO246 | 400, 600, 800, 1000mm | 400mm | 405mm plus 95mm for Front Panel of Drawer |
Expert Series Episode 4 — Agape
Our experts explain the history behind our Italian bathware brand, Agape and share what makes these products so unique and special and why they are more than traditional bathroom fixtures and fittings.