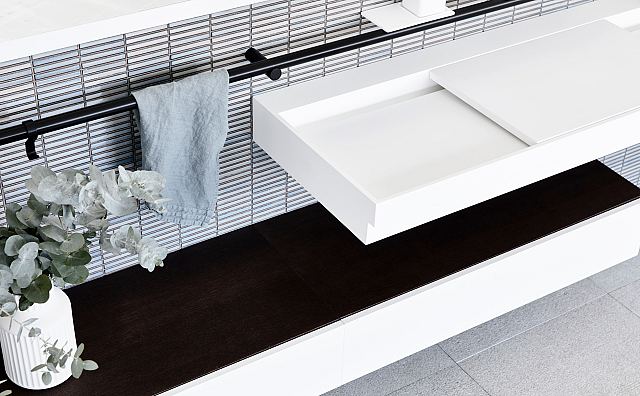 Accessories made of tubular Aluminium consisting of brackets (dot) supporting a bar (line) with brushed black anodized finish or with natural dark, black oak veneer. In addition to each single item it is possible to obtain a continuous bar that performs the various functions. Both the individual items and the continuous bar can be fitted with shelves, hooks or glasses freely positionable along its entire length.
Finishes
Dimensions
Bars are available in custom lengths 200-1000mm, 1010-2000mm and 2010-3000mm
Artedomus Expert Series: Episode 5 — Agape
Our experts explain the history behind our Italian bathware brand, Agape and share what makes these products so unique and special and why they are more than traditional bathroom fixtures and fittings.