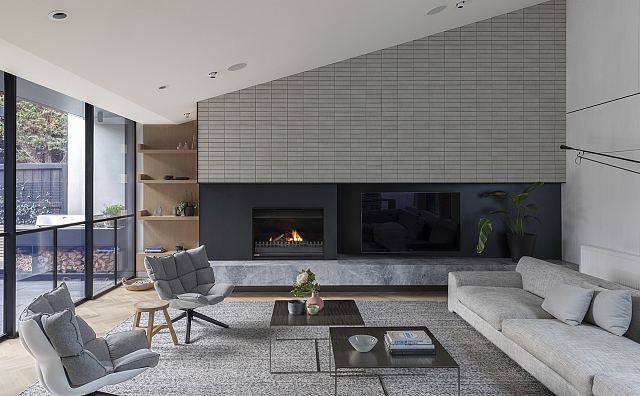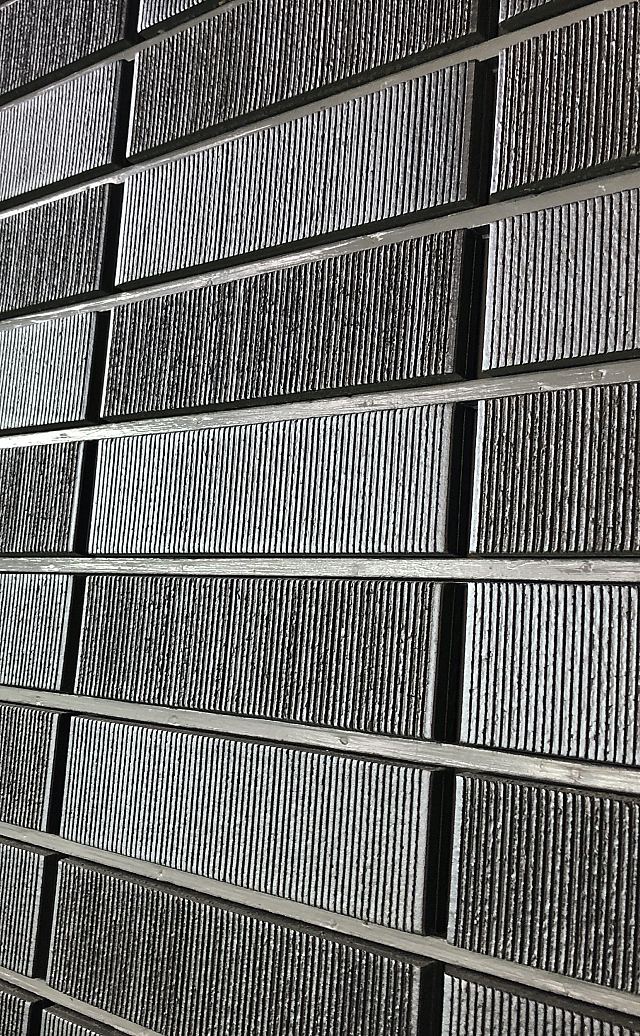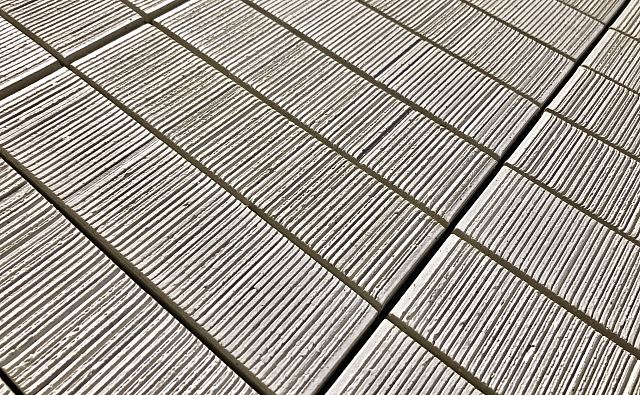 The scratch surface design of Hikkaki is available in a white glaze. It is suitable for fireplaces, walls in bathrooms or laundries and the individual pieces allow for preferred pattern arrangements.
Hikkaki is manufactured in a small factory located in Shigaraki. This beautiful valley is located in the Kōka District in Japan and famous for producing pottery where old kiln remains have been discovered that are believed to date back to 1278.
This particular factory started operating in 1874 producing traditional ceramic ware and ceramic pans to spin silk worm cocoons into thread before moving into ceramic tiles. Throughout their history they have won awards and produced a variety of custom tiles which has lead to the development of over 30,000 different glazes.
Architectural ceramics provide a beautiful, maintenance free alternative to paint and render and a sculptural surface with textural character that cannot be achieved using normal composite cladding panels. INAX exterior ceramics create a seamless aesthetic, effectively covering joins in concrete slabs and wrapping crisply around right angles using precisely-crafted mitred corner pieces. Many of the INAX designs can also be used on curved walls.
Exterior ceramics are renowned not only for their ease of maintenance but also for their ability to extend building longevity, this is evidenced in the large number of timber framed buildings in Japan that have engineered architectural wall cladding, effectively protecting them from moisture deterioration over time. The majority of the architectural ceramics by INAX have been designed and carefully engineered to be installed without grout, ensuring that the building structure is protected from the elements. The elasticity inherent in the ceramic adhesive replaces the job that the grout would traditionally undertake.
The advantage of this is that it avoids the development of potential unsightly grout cracks due to undue building movement. These carefully engineered architectural ceramics effectively protect the structure from rain and other environmental elements while maintaining their original colour, form and unique textural beauty. INAX complies with Environmental Management Systems ISO14001 and INAX ceramics contain a minimum 40% recycled material content.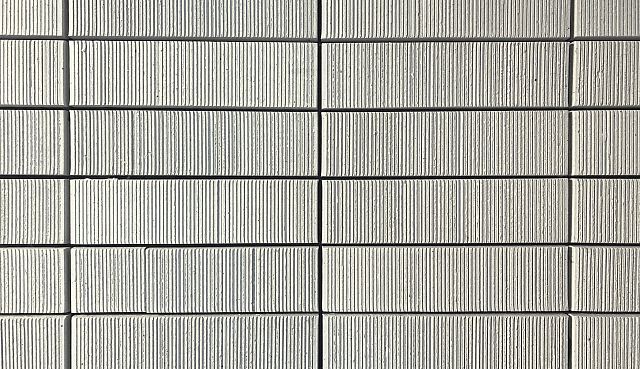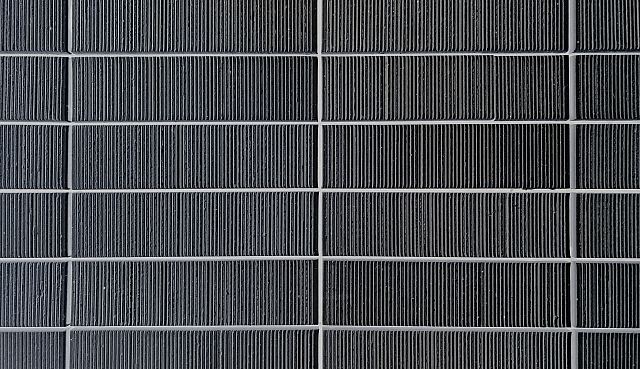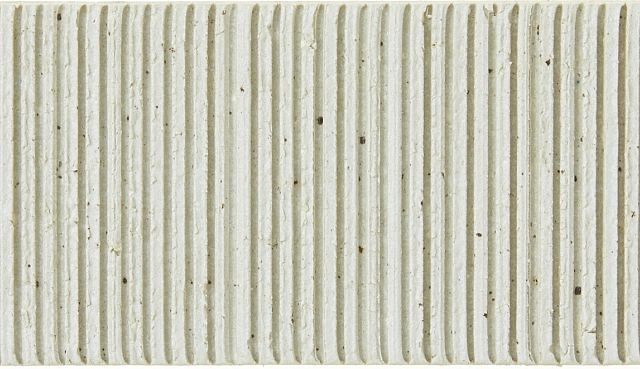 Dimensions
| Product Code | Size/piece | Thickness | Qty/m 2 | m 2 /Carton |
| --- | --- | --- | --- | --- |
| Hikkaki White FT-11S/227*60*15/OM4862-4+KY or Ibushi FT-11S/227*60*15/OM4862-36 (based on 4mm joint) | 227× 60mm | 15mm | 67.7 pieces | 0.76 sqm |
Japan Expert Series: Episode 1 — Beginning
Welcome to Japan. Episode 1 introduces the series and sets the scene, introducing the Artedomus team and exploring their love of Japan and motivation for filming the most recent visit.
Artedomus2 Expert Series: The Artedomus Expert Series: Active 2.0
ACTIVE 2.0 is a revolutionary photocatalytic surface that is antiviral, antibacterial and anti-odour.
Active 2.0 reduces indoor nitrogen oxide and VOC levels, kills viruses including COVID-19, and its self-cleaning properties ensure ease of maintenance, reflecting the need for product performance to deliver beyond its physical appearance.
Artedomus Overview Expert Series: Episode 4 — Inax
Our experts answer some frequently asked questions about our range of Japanese ceramics; Inax.
They explain the qualities that make Inax ceramics so unique and why there is nothing else like it in the market.
Artedomus Overview Expert Series: Episode 7 — Architectural Ceramics
Our experts answer some frequently asked questions about our range of Japanese architectural ceramics by Inax.
They explain the unique qualities and applications of architectural ceramics.
Artedomus3 Expert Series: How to Use INAX Ceramics in your home
With rich hues and exquisite glazing, the Japanese ceramics from INAX's Yohen Border and custom Yosai Border collections were the perfect fit in the restoration of the historical Captain Kelly's Cottage.