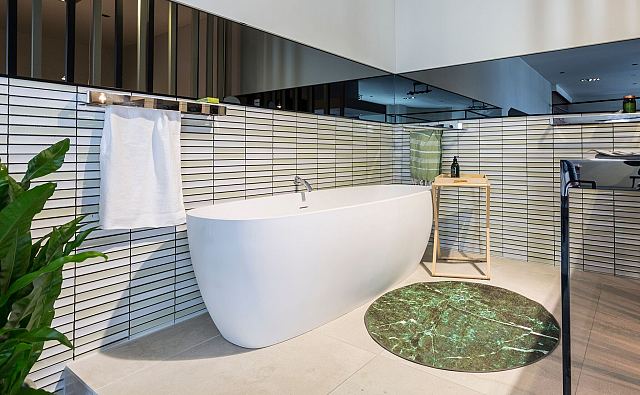 Sairin has beautiful glazed tiles combined with matt tiles in striking rich colours.
Dimensions
Product Code
Size/piece
Size/sheet
Thickness
Sheets/m 2

HAL

-35B/SAR-1?SAR-4
195×32.5mm
200×300mm
19.5mm
16.7

HAL

-35B/90-14/SAR-1?SAR-4
(101.5+101.5)×332.5mm
(106.5+106.5)×32.5mm
9.5mm
3.4 sheets
Expert Series Episode 3 — Inax
Our experts answer some frequently asked questions about our range of Japanese ceramics; Inax. They explain the qualities that make Inax ceramics so unique and why there is nothing else like it in the market.