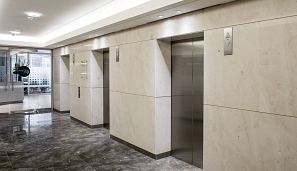 Stone Rocca Bianca
This beautiful, durable limestone is a tried and true favourite. Subtle and sophisticated, it is perfect for residential and commercial flooring and adds a touch of refined luxury. It is also the lightest coloured stone available for flooring purposes. The lightest shades have a lovely granular texture, tending towards a brown tone.
Product Info
Finish (slip rating)
Origin

Italy
For sizes, stock, lead times, sample availability and pricing please contact us.
Rocca Bianca