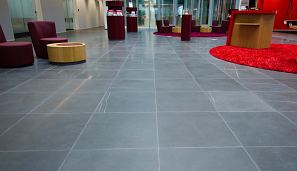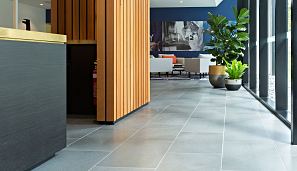 An anthracite/grey quartz-limestone with 40% quartz and 60% limestone, Polardur is highly resistant and durable with a beautiful homogeneity in color (sprinkled with occasional very art-like white quartz-veining).
Located in the heart of the Spanish Pyrenees, the quarry lies on the top of a mountain where extreme weather conditions range from +40 degrees in summer to -20 degrees in winter making it a very robust stone.
Available in variety of finishes including honed, brushed and flamed & brushed, Polardur is suitable for exterior and interior fittings. Polardur is exclusive to Artedomus.