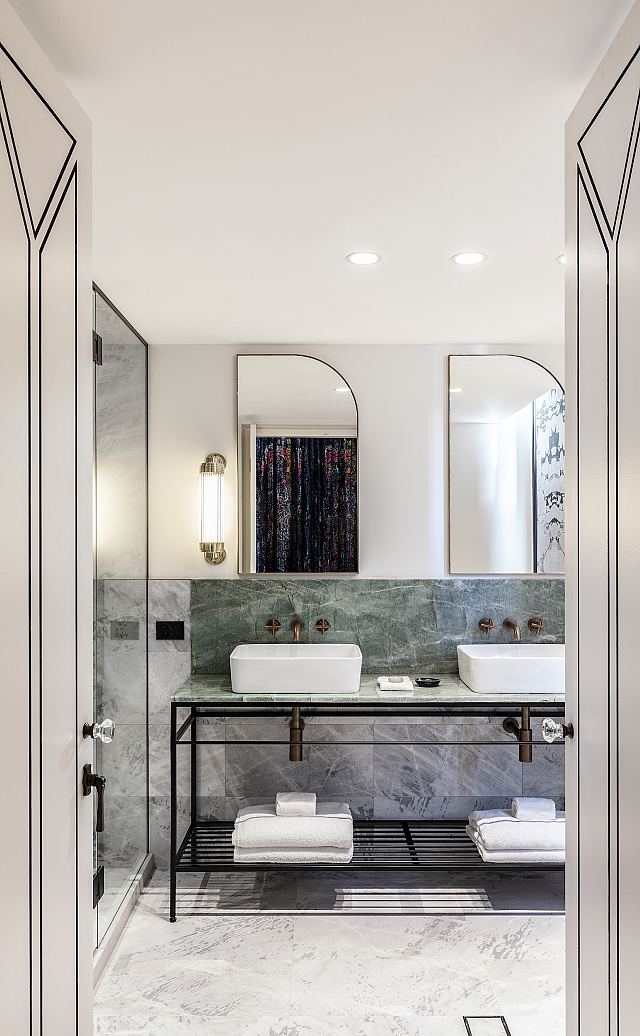 The alluring Smeraldo is true emerald. With it's seductive green colouring and scattered warm veining, Smeraldo is vibrant and captivating. The smooth polished finish is soft to touch but incredibly hard-wearing and resilient. This quartzite is ideal for kitchen islands, vanities, reception counters and spaces designed to make a long lasting impression.
Finishes
Artedomus Expert Series: Episode 2 — Natural Stone
Our experts answer some frequently asked questions about stone including what is natural stone, what are some of the strengths as an architectural surface and why it is a popular material used in Australia.
Artedomus Expert Series: Episode 8 — Natural vs Engineered Stone
In this video we explain the differences between natural stone and engineered stone, the common misconceptions between the two and the shortcomings of engineered and synthetic stone products.